History of the Coin:
The Ben Franklin Half Dollar Coin Ring has the expression "IN GOD WE TRUST" prominently showed in the band of the ring and is accessible in dates 1948-1963. The year that can't be offered at the current price is 1955 because of low creation of the coin that year.
Their passion for making these one of a kind rings shines through on every creation. Their craftsmanship and attention to detail allows the coins original character to be displayed while making it a functional piece of jewelry that can be worn on a daily basis. They even guaranteed the work on the 100 year old coins that were used to create the rings we custom ordered. To top it all off, he was incredibly helpful and friendly throughout the entire end to end process. I highly recommend Coinge Rings to anyone looking to create a unique piece of history in to a meaningful piece of jewelry!
– John Shumann, Camp Land founder 
Here's why we're excited to present

Coin Rings
Coin Rings are handcrafted from a 999 Fine Silver Proof Coin, most cases the coin is uncirculated. Re-purpose a bit of history into fine and beautiful craftsmanship. Our Coin Rings are regularly used as birthday presents, conversational pieces, and a collection of patriotic pieces.
Made from a
999 Silver Coin!
We are satisfied to offer the USA's well known "Don't Tread on Me"/Tea Party Coin Rings, minted of 999 fine silver and inspired by the Boston Tea Party of 1773. Silver bullion rounds are not legal tender, you will get more silver ounces at the cost than different places.
The size 10 Coin Ring weights roughly .85oz. Ideal for your center finger or bigger hands.
Keep the Coin Ring's
Striking Detail!
We carefully craft these Coin RIngs to leave no imprints, scratches or marring so it will protect the inner detail of the Coin Ring.
Here's why people love

Coinage Rings.
Join more than 200 very happy customers on our list.
"This is the best ring i have purchased yet. This thing is durable, keeps its color, comfortable and just a great piece of jewelry all around. Not to mention they rush ordered it so it would be in time for my anniversary!"
Mica A.
New Orleans, LA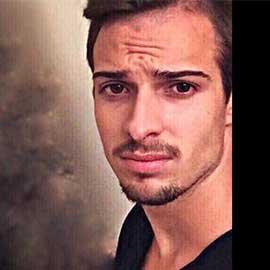 "Ordered 2, one for myself and one for my son. Love them they are just what I wanted. They look fantastic."
Hiram L.
Los Angeles, CA  
"Ring is beautifully made. Got it for my son as a gift. He loves it! Would recommend Coinage Rings to anyone who is looking for a very special gift. Arrived as in time as promised."
Rich M.
Helena, MT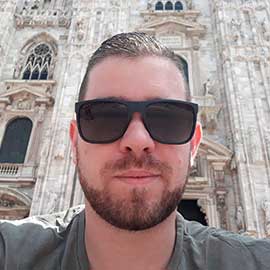 "Beautiful detail still remains on this coin after being made into a ring. Wonderful restoration and cleaning to have the original coin features pop. It almost looks like a new coin!"
Pops P.
Williamsburg, VA
In any case your Coin Ring does not fit perfectly, simply use the included free Sizing Tool to find your correct size, complete this form to request a Re-sizing. 
I can't wait for you to join us and get your goodies in the mail!
Happy showcasing history,
Delivery Time: Since these coin rings are handmade to order, the delivery time on a ring is 1-2 weeks after you place your order.